Chennai Based SP Robotic Works raises INR 2 Crore from Indian Angel Network (IAN) and The Chennai Angels
The Skill Development startup is focused on creating an ecosystem for school students to learn and experiment with robotics inculcating tech-skills and work-life skills.
The company democratizes technologies and offers tailor-made courseware for ages 12 to 17, to help find their field of interest and pursue it to be a researcher of tomorrow!
 New Delhi, 22nd March 2016: Indian Angel Network (IAN), India's largest business angel group, has invested INR 2 Crore in Chennai-based startup SP Robotic Works which provides robotic education to school students in the brand name called KIDOBOTIKZ. Nagaraja Prakasam has led this round on behalf of IAN and will also join the board of company and Rajesh Navaneetham and M.V.Subramanian would also be leading this round from IAN. The Chennai Angels (TCA) have also co-invested in this round.
SP Robotic Works is a young and dynamic R&D Company focused on democratizing technologies of various fields to facilitate children discover their interests and strengths. The journey of the startup began in August,

2012 when two Anna University Electrical and Electronic Engineering Students, Pranavan and Sneha Priya, tried to decrease the usage of man-power for monotonous, hazardous and unstable works and rather use the brains for developing technologies for the future. Working together as a team for more than 7 years now, this pair has won accolades from all Major Universities in India and some abroad, representing India, for their robotics expertise. With the thought of "why not give this exposure to a much younger kid – and thereby make him find his path of interest and excellence" Kidobotikz was launched.
Kidobotikz provides robotic education (practical experiments with Mechanical, Electronics, Programming and Algorithm framing) – a multi—disciplinary engineering platform with enough fun quotient to school students from age 12 to 17. The program creates an ecosystem wherein the children are not just learning, but also testing their technical skills, gaining work-life skills and huge exposure through the competitions hosted by Kidobotikz every quarter. These children are not only getting a platform to enhance their techinical skills, but Kidobotikz also encourages them to work towards social issues like waste management, agriculture and hazardous handling. Their unique methodology combines experimentation with participatory and creative techniques, ensuring success and fun for children.
 "Robotics is the future. Just as IT changed the job spectrum across the world dramatically, Robotics is set to disrupt in the not so far future. Kidobotikz provides children the perfect platform to prepare themselves to make the best use of this trend. Children want to experiment and since they have time to make mistakes and learn from them, their basics get stronger. We wanted to change the phase of education wherein theoretical concepts should be supported by providing practical experiences to the school students. IAN and TCA are excellent platforms to raise funds and be connected with the best network of people." said Sneha Priya, Co-Founder at Kidobotikz 
The investment will be primarily used for the growth and expansion of the company. Kidobotikz plans to launch the digital version of its courseware to inspire more students and enabling them to learn with fun at their convenience. The same will be soft-launched in Chennai within few months and then expanded gradually to various geographies, initially South India.
"This will enable children to start learning from their home – anytime they wish – with the kit shipped to them and complete online trainer support for queries. Moreover, knowledge centers will also be setup in prime locations to provide special trainings and act as common place wherein the children can spend any amount of time to collaborate, work, experiment and get free guidance from our technical team," added Sneha.
Commenting on the investment, lead IAN investor Nagaraja Prakasam, who has led 5 other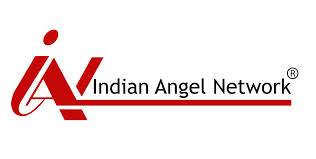 IAN deals including Uniphore (raised series A), GoCoOp (closing series A), Freshworld (raising series A), Saahas, Solaron (exited) said, "Proving my thesis around People, Problems, Tech (PPT), SP Robotics is enabling the younger generation think towards solving real problems Robotics way. One of my portfolios Saahas Zero Waste is working with them providing real time problems to solve. Similarly they are working torwards Agritech solutions for our farmers as well. I'm really glad to see this responsible younger generation thinking creatively like the Swatchhbots". SP Robotics is Prakasam's 13th investment in IAN.
M.V.Subramanian, IAN Investor member said "Both Pranavan and Sneha Priya possess a strong vision to bring about a change in the education for the children. SP Robotics pioneers in the technical education and engineering skills to be provided to the children as well as hobbyists. The company also inculcates strong vocational skills right at a very nascent stage. Kidobotikz's unique courseware and the tailor-made kit that enables children to learn the concepts with in-depth experimentation rather than plug and play modules has molded its students to be unique from others too. At IAN, we focus on the quality of the product as much as on the strengths of the team, and we strongly believe that SP robotics will bring the change they are aiming to."
A small showcase of the talent of Kidobotikz students was – The Swachh Bot, a beach cleaning robot, done by 40 school students who were inspired by the Swachh Bharath mission – It was a recent star of Chennai. With nearly 4 months of hard work by these children in various fields – the robot was successfully made to collect and gather litter in the beaches of Chennai. This social robot has not only showcased the professional technical skills of these children but also has given a lot of awareness for others to think things differently.
About SP Robotics Works Pvt. Ltd.
SP Robotic Works Pvt. Ltd. is a Skill Development Company focused on creating an ecosystem for school students to learn and experiment with robotics. The company offers an extensive curriculum for children of ages 12 to 17 in 4 levels – starting from the basics of electronics to designing and developing their own walking robots. Online shop for robot-upgrades, Competitions, Internships, Social real-time projects, Industrial visits and finally Graduation in their field of excellence at the end of the course are other provisions in this ecosystem for young innovators and researchers .http://www.kidobotikz.com/
About Indian Angel Network
The Indian Angel Network is the world's largest business angel group. With close to 400 investors from 10 countries, IAN's presence spans 7 locations, which includes cities in India and UK. IAN has invested in startups from diverse industries/sectors. The investor group comprises successful and established entrepreneurs as well as dynamic CEOs. They not only invest in innovative startups but also provide valuable inputs on strategy, in addition to providing access to their vast global networks. IAN also became the world's first angel investor group to establish operations outside of its home country, when it started operating in London. Over 5,000 entrepreneurs pitch to IAN each year, and IAN has invested in over 55 ventures over the last two years.
IAN's portfolio, with over 100-odd companies, spans 17 sectors across 7 countries. IAN portfolio companies have given 70x returns in 6 years, 21x in 30 months, 22x in 60 months, and 6x in 15 months; with ventures such as Druva, Stayzilla, and Webengage well on their way to become unicorns. www.indianangelnetwork.com
---
Chennai Angels Network led the funding in SP Robotics.
Indian Angel Network (IAN) has invested $300,000 (around Rs 2 crore) in Chennai-based startup SP Robotics Works Pvt Ltd.
The angel funding round was led by IAN member and founder chairman of Native Angels Network Nagaraja Prakasam and The Chennai Angels Network.
Prakasam will be joining the board of the company.
The startup conducts robotic classes for school and college students. It plans to use the new capital to set up more knowledge centres and start video tutorials on its portal.
"Knowledge centres will also be set up in prime locations to provide specia ….
---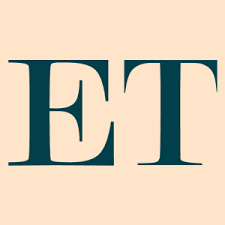 Chennai-based SP Robotics raises Rs 2 crore from Indian Angel Network, Chennai Angels
NEW DELHI: Indian Angel Network (IAN), along with The Chennai Angels (TCA), has invested Rs 2 crore on Chennai-based startup SP Robotics Works, it said in a statement. The startup provides robotic education to school and college students.
The investment will primarily be used for the growth and expansion of the company. A digital version of the courseware will be released through its Kidobotikz program, it said. To be launched in Chennai initially, it will expand to other places in S ..