#ILoveHandlooms – do you? – flaunt it!
GoCoop raises Series A funding, plans to expand to 100 craft clusters across India
E-commerce enabler for rural producers and co-operatives aims to enhance its technology platform and expand its customer base.

July 29 2016, Bengaluru, India: GoCoop Solutions and Services Pvt. Ltd., a Bengaluru-based venture that provides an online global marketplace (www.gocoop.com) for co-operatives and community-based weavers and artisans, has closed Series A funding from leading investors including Infosys co-founder Kris Gopalakrishnan, Saha Fund and existing investors. GoCoop had earlier raised seed funding from Unitus Seed Fund and Indian Angel Network led by Nagaraja Prakasam. GoCoop plans to utilize the funds to enhance its marketplace technology platform and to expand its buyer and seller base.
"I believe that GoCoop is fulfilling a large unmet, social market need with its disruptive business model and it matches my vision of using technology to sustainably solve problems and helping artisans and rural entrepreneurs by bringing their products to the global market" said Kris Gopalakrishnan commenting on his investment in GoCoop.
Currently, India has over 9 million artisans and many of them are organized as cooperatives and community-based organizations. Grappling with limited local reach, these artisans are often, heavily exploited by middlemen and traders resulting in low prices and unfair payment terms. GoCoop leverages technology bridging the gap between buyers and co-operatives, enabling inclusion of these producers in today's on-demand economy and effectively eliminating middlemen. With a transparent, streamlined supply chain, GoCoop's marketplace is ensuring a fair price for artisans from over 250 cooperatives and high-quality products to its customers. With an inventory less model and cluster-based approach, the company has less than one per cent product returns, consistently delivering high-quality craft products from source.
Commenting on the company's growth plans, Siva Devireddy, CEO, GoCoop said, "GoCoop was formed with a strong belief that technology can drive social change. We are very pleased with the validation of our business model and growth from Kris Gopalakrishnan, Saha Fund, Unitus Seed Fund and Indian Angel Network. With the new investments, we will continue to develop and expand our supply chain and drive demand generation enabled by technology. We are focused on building a scalable and profitable enterprise which can generate significant social impact."
Ankita Vashistha, Founder, The Saha Fund said "We see GoCoop's business model as a unique way to empower and drive more livelihood and entrepreneurship opportunities among women as the firm continues to drive sustainable growth with its technology led platform."
GoCoop has presence in over 40 craft clusters today and plans to expand to over 100 craft clusters across the country in the next 24 months. Since August 2014, the company has already processed over 5,000 orders; 40% of which are international and includes orders from fashion boutiques, retailers, brands and apparel manufacturers. In addition to building a scalable platform, GoCoop continually invests in training its artisans and building awareness in them.
About GoCoop
GoCoop is an organization dedicated to socio-economic development of cooperatives and community based organizations through technology innovation and intervention. GoCoop is identified as TOP 50 INNOVATORS as part of the Dept. of Science and Technology, Lockheed Martin India Innovation Program. The GoCoop team consists of specialists from cooperative sector and management and technology consulting from leading organizations with an objective to serve the diverse sectors of cooperatives to help them leverage their full potential in a globalized and competitive business environment. More about GoCoop
---
#ILoveHandlooms – do you? –

flaunt it

!
GoCoop,  India's first online social marketplace for weavers and artisans, has launched the  '#ILoveHandlooms' campaign to popularize handloom products among the masses and to pledge support for artisans and weavers.  Through  the campaign, GoCoop invites people to share their love for handlooms by posting a photo or writing a story about a favorite handloom product they own.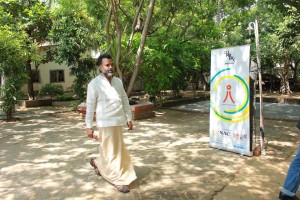 Handwoven Pondur dhoti weaved by light Beige shade with dobby design border and Kuppadam with violet shade. Buy this on GoCoOp.
The Hand loom Societies in Andhra Pradesh are organised as a two tier structure with the primary societies in the village level called Primary Handloom Weavers' Cooperative Societies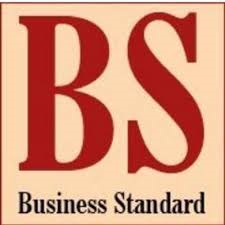 GoCoop raises funding from Kris Gopalakrishnan, others
Business Standard
 –
‎18 hours ago‎
"I believe that GoCoop is fulfilling a large unmet, social market need with its disruptive business model and it matches my vision of using technology to sustain ably solve problems and helping artisans and rural entrepreneurs by bringing their …