When:
2017-06-10T00:00:00+05:30
2017-06-11T00:00:00+05:30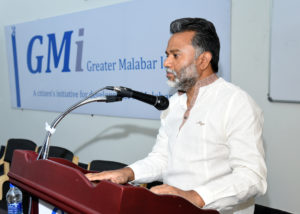 Greater Malabar Initiative (GMI)
GMI focuses on bringing malabar region into tourism map with home stay, etc. We visited Rubber plantations near Kozhikode in the backdrop of beautiful Wayanad foothills.   Rubber plantations also provides plenty of opportunities for automating the cutting, collection processes. It is always good moving up in the value chain, as it protects the farmers from price volatility. There are entrepreneurial opportunists in value addition of rubber. It's important to create a local investor community that would support these entrepreneurs as they can connect with the problems better. Good discussions with few HNIs in Kozhikode around this.