Students of the Executive Postgraduate Programme at the Indian Institute of Management Bangalore organised 'Prayaas Day', a day-long programme to promote inclusivity, at the institute on Sunday.
Members of the transgender community, who participated in the programme, were encouraged to become self-sufficient by starting their own ventures and offered support from IIMB's start-up cell, the Nadathur S. Raghavan Centre for Entrepreneurial Learning (NSRCEL).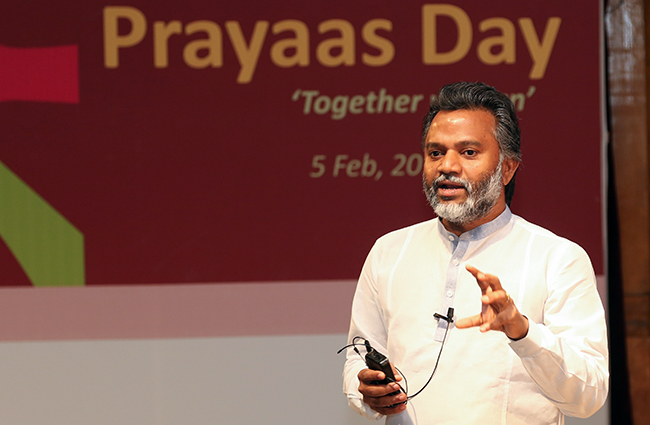 NSRCEL mentor Nagaraja Prakash welcomed transgenders to bring their ideas to the incubation cell.
"The number of start-ups we are supporting and the response we get from them is wonderful. We have helped women come into the field of business by teaching them for three weeks. Of these, 12 were selected and given Rs. 40,000 a month for a year to start their venture. We want to include socially-excluded communities like that of transgenders as well," said Mr. Prakash. Shashi, a transgender who lives with other members of her community, said she was skeptical of the help offered.
"Everyone talks about helping but nobody does anything when the time comes. Let us see if they do," she said.
She became tearful speaking about how she ended up with her 'guru', a member of the community who took her in. "When I was a child,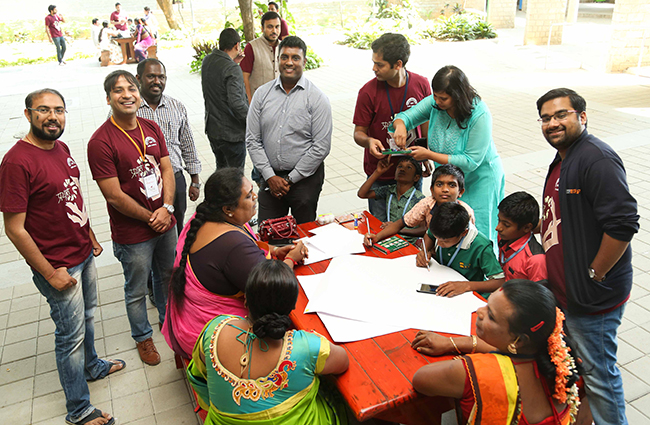 everything was fine. But as I grew I started to dress like a girl but my father would not accept it," said Shashi. "My teachers would make fun of me," she said.
Shashi earns a living by painting and applying henna during functions. Her parents till date do not want to see her face.
Children from underprivileged communities interacted with transgenders in group activities like poster making and drama.